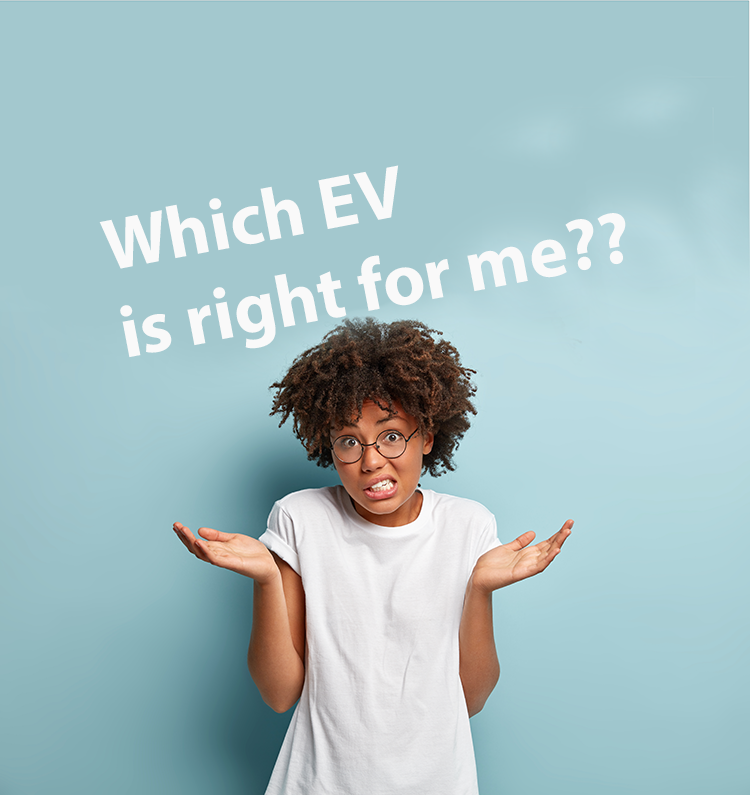 Decision making made easy
Choosing the right EV can be a daunting task, especially if you are new to the world of electric cars. Let's look at some of the ways a consumer can learn more about EVs and decide which model is right for them.
Research online
One of the easiest and most convenient ways to learn about EVs is to conduct online research. There are many websites and forums dedicated to EVs that provide detailed information on different models, performance, battery range, charging options, and more. Some of the best online resources for EV information include:
The Electric Vehicle Association (EVA): The EVA is a non-profit organization that provides information and resources for people interested in EVs. Their website contains articles, videos, and a directory of local EV clubs and events.
EV Database: This website provides a comprehensive list of EV models, including specifications, photos, and user reviews. It also has a range calculator that allows you to estimate how far an EV can travel on a single charge.
Plug In America: Plug In America is a national nonprofit organization that advocates for EV adoption. Their website contains a wealth of information on EV technology, charging infrastructure, and policy issues.
Attend EV events
Attending EV events is a great way to learn more about EVs and talk to other EV owners. Many cities and towns host EV shows, where you can see different models up close, ask questions, and take test drives. These events are often sponsored by local EV clubs or advocacy groups, and they are a great way to get involved in the EV community. To find an EV event near you, check out the calendar on the EVA website.
Visit a dealership
Visiting an EV dealership is an excellent way to learn about different models and features from a salesperson. Many car dealerships now have dedicated EV sections, and some even offer test drives. When you visit a dealership, make sure to ask about available incentives, warranty coverage, and charging options. You should also ask about the car's battery life and maintenance requirements. Dealerships are also a great place to find out about financing options and tax credits that may be available for EV purchases.
And of course, following WISE-EV on social media is a great way to stay informed! There is no reason to be intimidated!
Sources:
Electric Vehicle Association: https://www.electricauto.org/  or https://www.myeva.org/
EV Database: https://ev-database.org/
Plug In America: https://pluginamerica.org/