DOE Announces Battery Challenge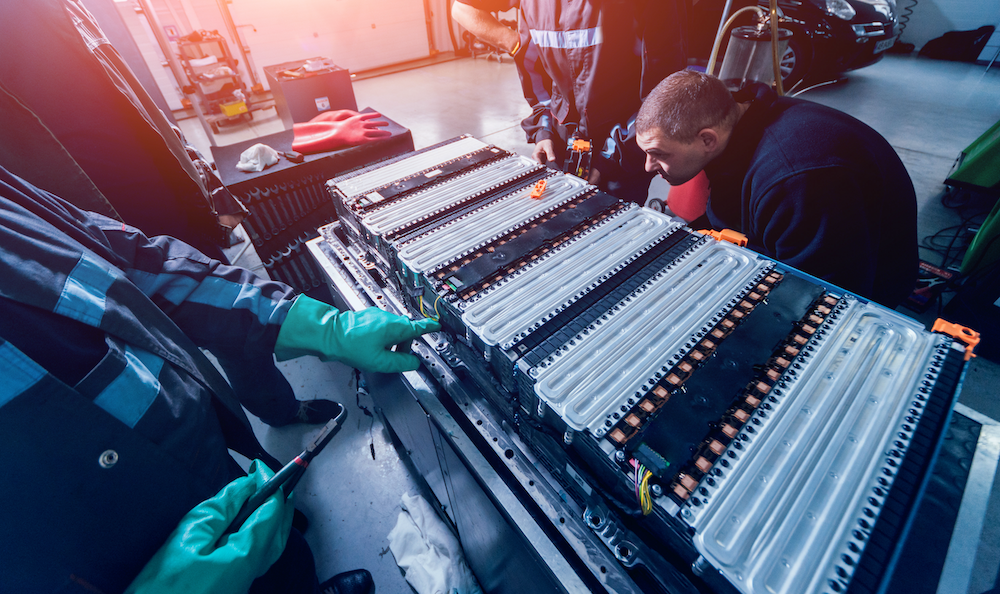 Competition seeks to help build EV workforce in the U.S.
The US Department of Energy (DOE) and Stellantis have announced the launch of the Battery Workforce Challenge, a new program that aims to build a highly skilled domestic EV/battery workforce in North America. The three-year program includes a collegiate engineering competition, vocational training, youth education in STEM, and career and technical education.
The program is a part of the DOE's target to achieve net-zero emissions by 2050 for the benefit of all Americans, which is key to the design and development of advanced batteries that will electrify the transportation and energy sectors. The Battery Workforce Challenge is being managed by Argonne National Laboratory for the DOE and co-sponsored by Stellantis, and it aims to build the next generation of engineers, technicians, and workers to meet the unprecedented demand for a domestic EV/battery workforce.
The program includes an advanced battery design and development student competition series that invites universities and vocational schools from across North America to design, build, test and integrate an advanced EV battery into a future Stellantis vehicle. Teams will follow real-world industry milestones focused on battery design, simulation, controls development, testing, and vehicle integration and demonstration.
Participants will also learn valuable project management, communications, teamwork, and problem-solving skills that will provide unparalleled educational experience and ready them for future careers throughout the battery industry.
The Battery Workforce Challenge also includes a national Career-Connected Learning Management System to provide flexible, accessible, and equitable training for learners across the education pipeline, as well as high school graduates and transitional workers, to connect participants to top jobs from the nation's leading automotive and battery employers. The program aims to foster a diverse talent pipeline of trained engineers, workers, and technicians who can charge North America's battery industry forward.
Applications are now being accepted from colleges and universities to find up to 11 teams that will participate in the Battery Workforce Challenge collegiate and vocational program. Proposals may be submitted from four-year universities located in the continental United States that are accredited by the Accreditation Board of Engineering Technology (ABET), and four-year universities located in Canada that are accredited by the Canadian Engineering Accreditation Board (CEAB). Non-accredited schools such as community colleges, trade schools, and apprenticeship programs may participate as a partner to an accredited university as part of the vocational collaboration requirement.
This government and industry partnership will build the next generation of engineers, technicians, and workers to address the unprecedented demand for a domestic EV/battery workforce.
Learn more: https://battchallenge.org/