Dealing with Range Anxiety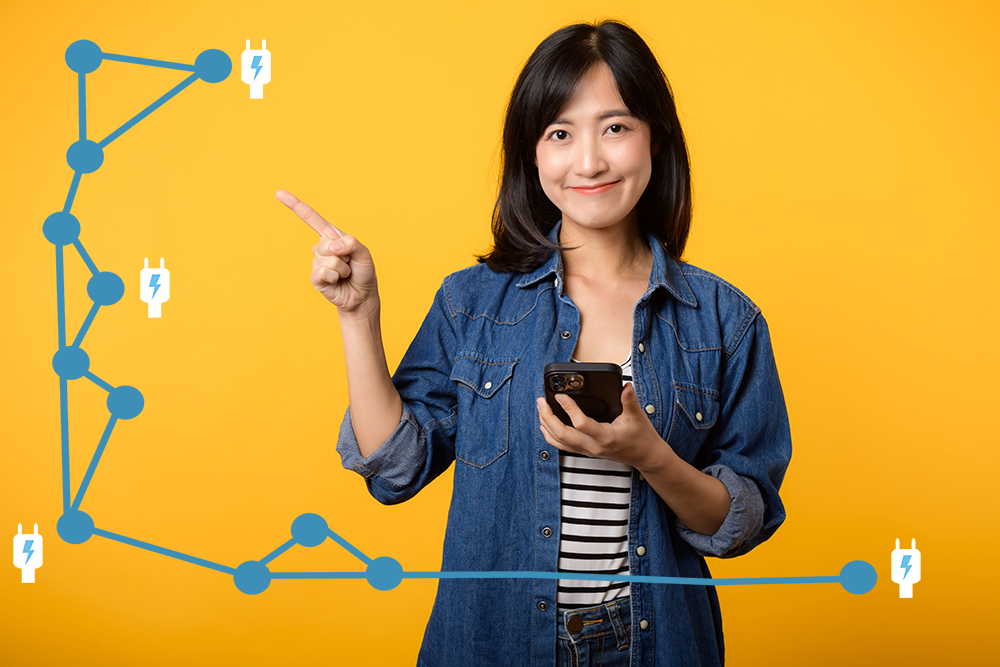 From monitoring the gas gage to analyzing battery life, range anxiety is all too real. There is no doubt that the demand for electric vehicles have grown drastically over the last few years. EV's have found a primary place in the car industry and many individuals have already made the switch. This shift has allowed for these new car owners to explore all of the additional benefits EV's offer.
Though this has been an exciting change for many, some drivers have experienced range anxiety with the change from gas stations to charging stations. Switching to an EV is a significant change and many people find it difficult to change their already established routines. Fortunately, there are many ways to help with this anxiety and allow for stress free driving.
When making the transition to an EV, drivers have found that charging stations are not usually as noticeable on the road. It is important to know where the car chargers are and make the best decisions when picking out the next stop.
The WISE-EV EnRoute ACN App allows for EV drivers to plan their next charger stop and ensure they have enough charge to get to their important destination. This app also indicates the availability and cost of each charging station. Designed to aid in the already seamless process of owning an electric vehicle the WISE-EV EnRoute ACN App allows drivers to easily see exclusive coupons and offers.
It is common to have range anxiety, especially in the first few weeks with a new EV. The best thing to do is start planning. Especially for long drives, it is helpful to map out the journey from home and start deciding when and where charging stops should happen. The Wise mobile app allows for users to track all of the nearby chargers and choose the best one. There are other resources that EV drivers can utilize to better plan their drive.
These are important topics to think through when making the decision to get an EV. It is important for someone to think through their lifestyle and find the best fit. EV's are constantly changing and creating an easier experience for all users.
Though range anxiety is common, there are many resources and tools that aim to turn this anxiety into excitement for owning an EV.